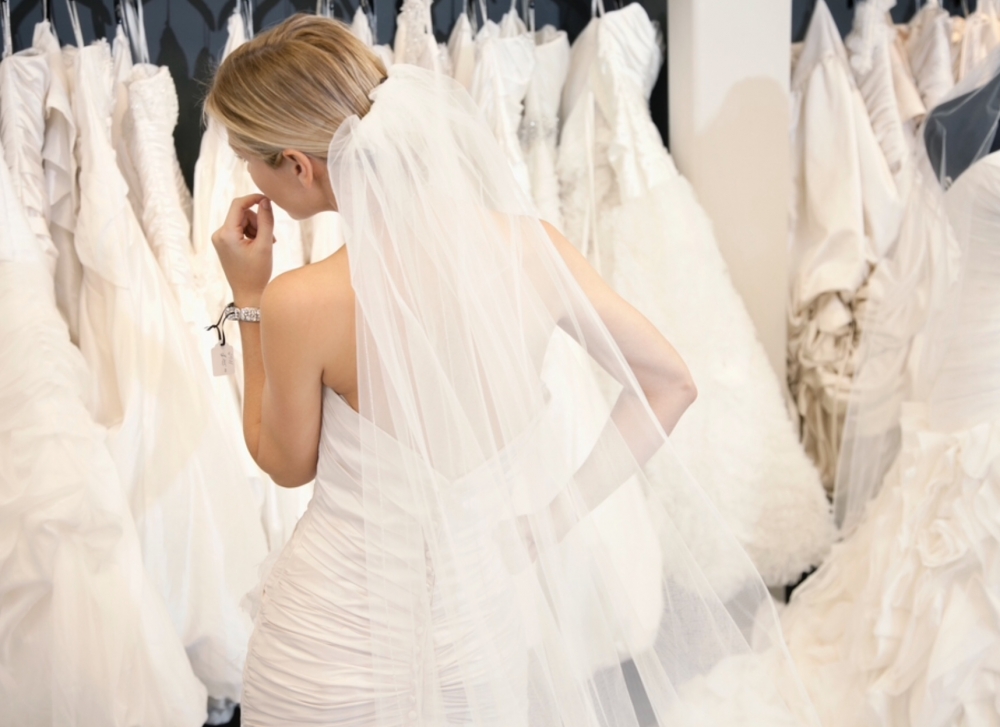 You've been watching all the TV shows and everyone cries when they find 'the one' so 'is this how I'm supposed to be?' you ask yourself, well despite what the shows have you thinking not everyone does cry, some brides will jump up and down, others will giggle and some just smile.
So here are some points to guide you into knowing it's 'the one'
This is a dress that you just can't bear to take off!
When you start trying on wedding dresses you quickly realise that all dresses are beautiful in their own way and it can be hard to pick, you also get a feeling for what you like and what you don't. Then when you put on 'the one' and you just don't want to take it off that's a pretty big sign that you've found it!
You simply feel beautiful 
This is the one day that all eyes are on you. If you feel beautiful, you'll look beautiful. So if you put on a dress and feel like a million dollars then your onto a winner.
The dress fits your own style
It can be overwhelming walking into a bridal shop so be prepared, step back and think about your own style. Think about what you like wearing from day to day and go from there. If you end up trying on lots of different styles remember to ask yourself 'is this me?'
The dress matches the theme
Most brides would say that the wedding dress is the most impoartant part of the day, however if it doesn't suit the venue or theme you could look out of place. If you immediately start thinking how it fits in with the rest of the wedding plans, your onto a winner.
Wearing this dress do you feel like you?
Most brides feel a lot of pressure to pick a dress that their family and friends expect them to wear . However the most important thing is for it to be the most perfect dress for you. Forget what all the friends and family want. If you feel amazing your confidence will shine through and you'll look breathtaking.
Does this dress compliment your figure
Remember no one is perfect, be honest with yourself and pick your favourite feature and emphasise that. Finding a dress that works for you and your body is key to finding the one.
You start mentally accessorising 
The perfect dress should have the perfect accessories too. Once you have the dress on and you start thinking how to accessorise or what veil to wear, you've already decided this is the one.
Just remember there are no rules.....you will just know when you find 'the one'!