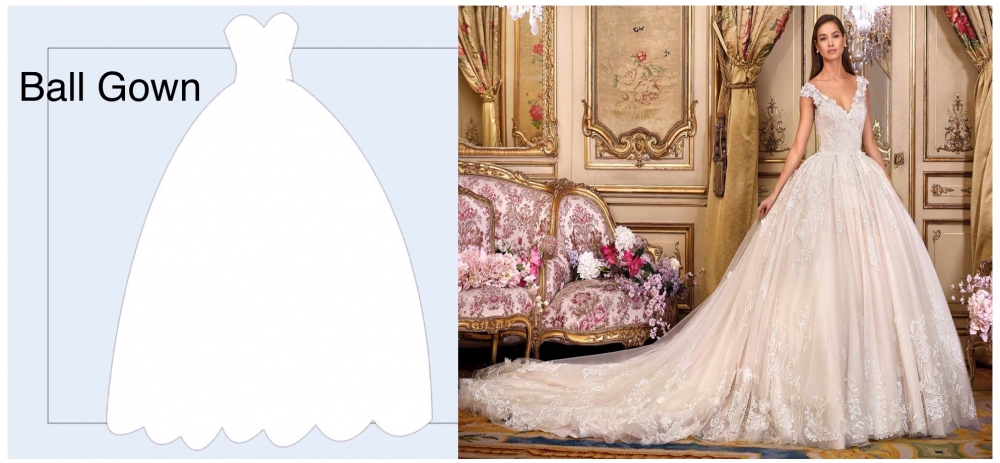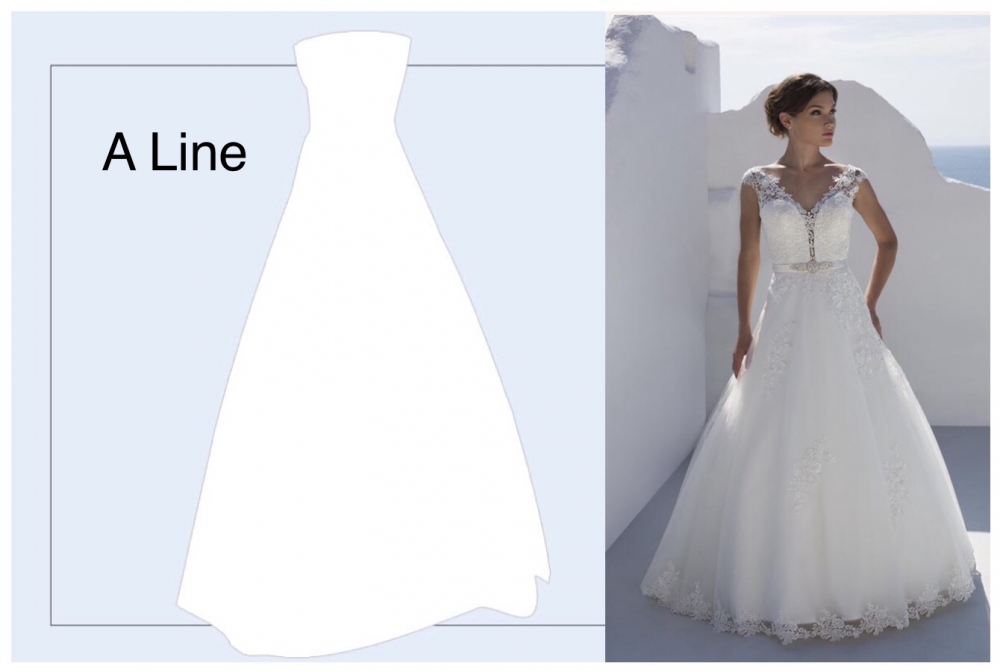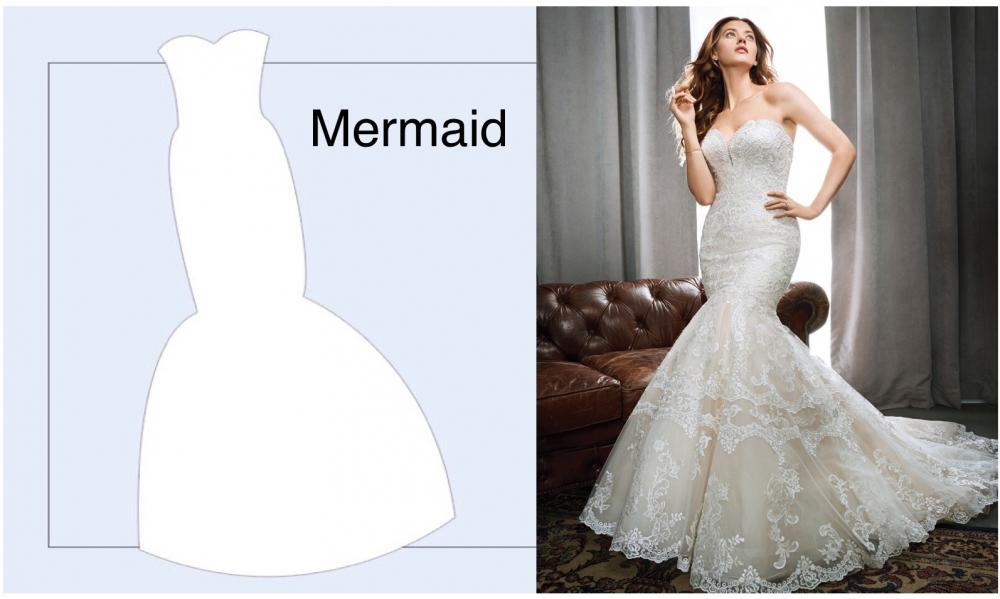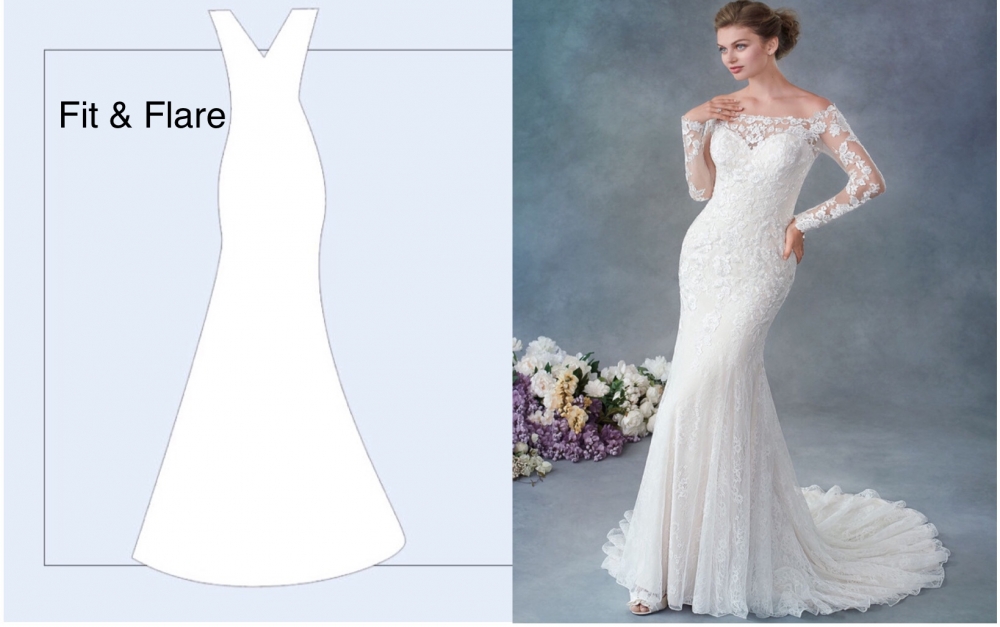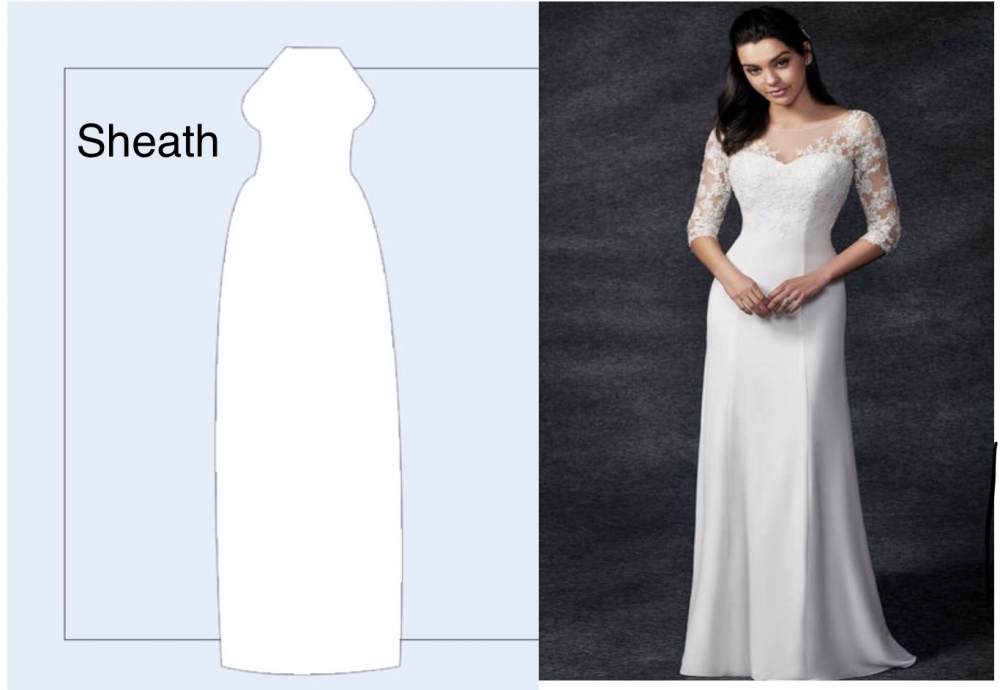 Bridal Silhouette
Which silhouette should you choose?
It's the day of your bridal appointment and when you arrive one of the first questions that gets asked is "what type of silhouette would you like to wear?" Now you might already have an idea of how you want the dress to look, maybe you want it floaty or fitted? but knowing exactly how to describe your dream gown will help you find 'the one', or at least trying on different types of silhouettes will help narrow down your options until you do find your dream dress. 
The following are the most popular wedding dress silhouettes and helps explain the differences between them.
BALLGOWN - This is the true "princess" dress. The ballgown has a fitted bodice and full skirt. It is ideal for most bodytypes but can be overwhelming on petties with very small frames.
A LINE - Slightly more floaty than a ball gown, A lines have fitted bodices through the waist and cascade out towards the ground resembling the outline of an 'A' and are ideal for all bodytypes. A modified A line is a mix between a mermaid silhouette and a traditional A line being more roomier at the hips.
MERMAID - Sleek and sexy, this silhouette is fitted on the body from the chest to the knee and then flares out close to the knee. It is ideal for the bride looking to show off their curves.
FIT and FLARE - This silhouette hugs your body through the chest and waist whilst being more forgiving through the hips and thighs. The skirt flares out above the knee giving a little more freedom with your legs than a mermaid silhouette. A fit and flare will elongate your body and is flattering on many body types.
SHEATH or COLUMN - A narrow shape that flows straight down from the neckline to the hem. It is ideal for lean frames and also good for hourglass looking to flaunt their curves.